Why Canada Could Be A Good Choice For Immigration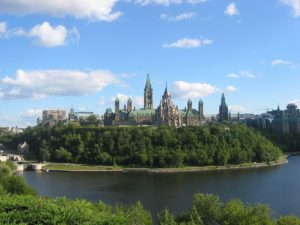 Huge Canada, second largest country in the world, hosts only about 37 million people. The country is divided into 39 natural regions, all with different rock, animal and plant life. There are almost 200 species of mammals and around 550 bird species that are sighted annually. Only about eight percent of the entire country can use agriculture. Forests occupy about 46 percent of the area, three percent are ice fields. Humans only settle in about one percent of the entire area.
An expat describes Canadians as "open-minded, tolerant, and benevolent". Canadians are known for their friendly attitude towards foreigners. Several hundred thousand immigrants come to the country every year, which is one of the highest immigration rates in the world. About a third of the total population is of British or Irish descent, 28 percent are descendants of French immigrants. The official languages are English and French. The vast majority of French-speaking residents live in the province of Quebec, where French Canadians make up 78 percent of the population. Descendants of immigrants from many other European countries such as Germany, Italy, Poland, the Netherlands and Ukraine also live in Canada. Over the past few years, there has been increased immigration from Asians, especially from India, Vietnam and Hong Kong.
The Following Factors Speak For An Immigration To Canada
Very good Entrepreneurship
Good for Adventure
Highly respected Citizenship
Good Cultural Influence
Open for Business
Good Economic Strength
Best Quality of Life
Very good for Education
Very good for Green Living
Very good to Raise Kids
Very good for Women
Fast Feeling at Home
In a few days you will find all the information you need for a successful immigration.