Why Denmark Could Be A Good Choice For Immigration
Denmark is a beautiful country known for its high-quality design and architecture. People are happy and peace loving. Pollution and crime rate is low. A prosperous and thriving nation with 5.84 million people. 
A welfare system is must which can provide free education and healthcare with other facilities like the well-functioning system of Denmark. A short distance to roam around and explore the murmuring cities and beautiful forests and stunning coastline of the country is easy to make. 
Denmark also provides asylums to asylum seeker to people coming from different countries like Syria and Eritrea. This shows Denmark is ready to give a helping hand to the needy ones.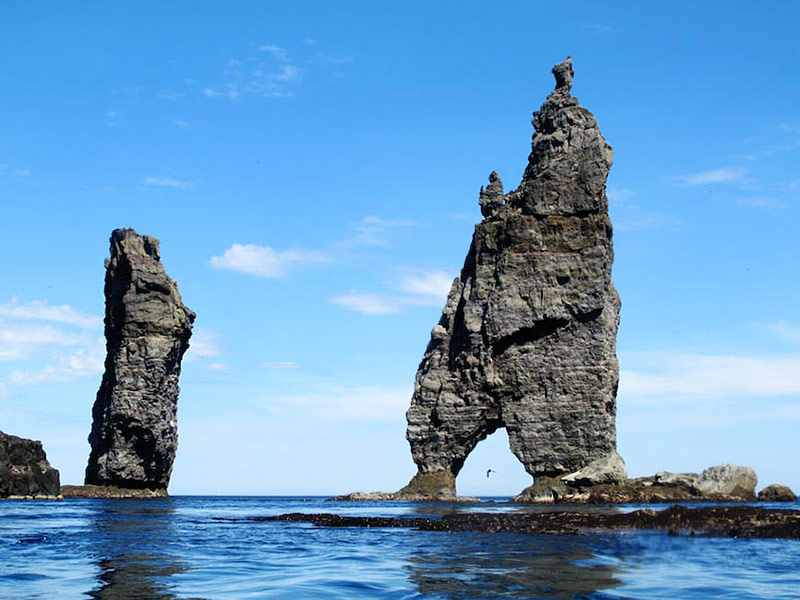 Traveling Information
Due to Covid-19 conditions Denmark has set some entry rules like many other countries. You can reach Denmark by various means like by Sea, Train and Road or by Flight. Corona passport to prove our Covid-19 status of recent negative test, recovery from previous infection and vaccination. During stay in Denmark regular testing of Covid-19 is must if you were previously infected or are not vaccinated. Rules may change before your entry or your stay in Denmark by the authorities. 
By Sea: Reaching Denmark is possible by ships. Port in this country is connected through Sweden, Poland, Norway, Germany, Iceland and UK.
By Train: Yes, reaching Denmark by train is also possible from neighboring countries like Sweden and Germany. Direct train from Hamburg (Germany) and Stockholm (Sweden) are easy to find.
By Road: Cars and bus runs from Germany to Denmark and are convenient rides.
By Flights: You can reach Denmark by the means of Flights. From all over the world people come to Denmark whether direct or by connecting flights.
Visa Process
First of all you have to fill the application form for your visa electronically and then if you want you can print a hard-copy. Attach two recent taken passport size photographs. Your copies of previous visas and your passport should be valid for 3 months at least after the return date is necessary. More than two blank pages on your passport is must including travel health insurance confirmation of minimum €30,000 coverage in Denmark with a cover letter mentioning the purpose for visiting Denmark. Show flights itinerary like flight numbers, dates specifying entry and exit from the country. Submit hotel reservations for the duration of your stay in Denmark. Civil status proof like marriage certificate, death certificate of spouse, birth certificate of children or ration card. Proof of sufficient financial means for the period of stay in Denmark is also applicable to show.
If you are going for work then employment contract is necessary including current bank statement of the latest six months. ITR (Income tax return) form or certificate of income tax deducted at the source of salary.
If you are self employed or want to start your own business then a copy of your business license is must. Company bank statement is needed of the latest six months as well as ITR (Income tax return).
In case you want to study and are going Denmark as student then proof of enrollment of your college or school is must with No-objection certificate from school or university.
How to Immigrate
Denmark has categorized the countries depend upon covid-19 risk in red, orange and yellow. Generally it is impossible to enter Denmark from a country in the red zone. For citizens from orange zone Danish authorities allows them to enter with some restrictions.
New rules will be applicable to all citizens of foreign countries who are not residents of Denmark and who have gotten a residence permit or right to reside here under the Danish Aliens Act.
If you want to visit Denmark for a short period of time and if you are from a country with visa requirement then you should have a visa and if you want to stay for a longer time then residence permit is must. You can apply for a residence permit.
Visas can be granted for various purposes. You can apply for it as per your requirement such as tourist visa, business visa, visa for cultural visit, work visa or you are an EU/EEA citizen. 
Tourist Visa
If you are planning a private visit or tourist visit in this country you can apply for a short term visa which is for 90 days or less than 90 days. Bilateral visa-facilitation agreements with a number of countries: Montenegro, Albania, Ukraine, Bosnia and Herzegovina, Serbia, Russia and Moldova have concluded by Danish Authorities. Turkish people who have service in Denmark do not need a visa. Also people, who have various types of residence permit, do not need a visa.
You can get a visa if the authorities evaluate that you will return home before visa expires and you will follow the conditions for your visa.
An arrangement by travel agency makes it easier for tourists from other countries to visit Denmark. Agency makes sure that the Danish embassy or consulate situated in different countries is authorized to issue visas for up to 30 days to tourists.
Requirement to be followed are mentioned below:
The Trip should be organized by the authorized travel agency with the help of Danish Immigration Service in question that has been authorized by the Danish embassy of the Danish consulate general to take part in the arrangement.
The travel agency authorized by the immigration Service and the travel agency in the country in question formed a collaboration agreement.
Providing documents is must proving that the trip is a package deal which includes minimum transport and a reservation at the hotel.
Applications of all the applicants for a visa must be submitted by the travel agency. Fresh applicants must give their biometric features record. Fingerprints which have recorded less than 59 months from the submission of the form will be valid. Danish embassy or consulate will call you after submission for the interview and to ask further information. Applicant should fulfill the general requirements for Schengen visa to get a visa under the travel agency arrangements. For further queries you can contact authorized travel agencies in the countries or please contact the Danish diplomatic mission abroad (embassy or consulate) in your own country or visit the website.
Work permit
Citizens of the European Union (EU) and the European Economic Area (EEA) also don't need a visa to live, work, or study in Denmark. All the other citizens must apply for a visa, which will allow them to stay in the country for 90 days. Any person wishing to stay longer will need a residence and work permit to do so. Jobs in Denmark don't pay too well, but you need a job skill and speak English to work there.
Compared to other countries applying for work visa or permit in Denmark is an easy process. However, applicants and employers need to meet a long list of requirements and to know the steps of how to get work visa in Denmark respectively.
 Applications for Danish Visa is done online from SIRI – The Danish Agency for International Recruitment and Integration.
 Application process and requirements
Create a case order ID
Pay the visa fees
Submit the required documents
Submit the work visa application form
Have your biometrics taken
Wait for a response
 Documents needed
Passport or personal ID
Work and Residence permit
Employment or assignment contract
Proof of your address such as rental contract in Denmark
Documents registering any change of name such as marriage or divorce certificate, etc.
Birth certificate of your children, if applicable.
 Types of Visas for work are as follows
Fast Track Scheme
Pay Limit Scheme
Positive List
Researcher (and guest researcher)
Employed PhD
Herdsmen and farm managers
Trainee
Other Visas