Living and Working in Denmark
Denmark is a beautiful country known for its high-quality design and architecture. People are happy and peace loving. Pollution and crime rate is low. A prosperous and thriving nation with 5.84 million people. 
A welfare system is must which can provide free education and healthcare with other facilities like the well-functioning system of Denmark. A short distance to roam around and explore the murmuring cities and beautiful forests and stunning coastline of the country is easy to make.
Denmark also provides asylums to asylum seeker to people coming from different countries like Syria and Eritrea. This shows Denmark is ready to give a helping hand to the needy ones.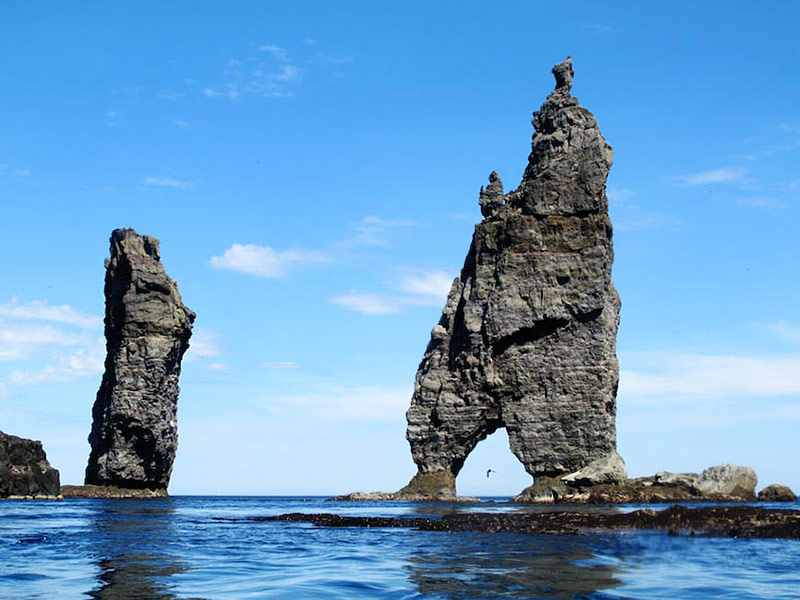 Traveling information
There are no longer Covid-19 restrictions imposed on the travelers to Denmark. However, you need to fulfill some precautionary measures regarding Covid-19, like showing negative Covid-19 certificates at the time of boarding flights and while visiting elderly people, institutions and hospitals, wearing masks and shields are compulsory. Keep Corona passport along to prove your Covid-19 status of recent negative test, recovery from previous infection and vaccination. During stay in Denmark regular testing of Covid-19 is must if you were previously infected or are not vaccinated. Rules may change before your entry or your stay in Denmark by the authorities. You can reach Denmark by various means like by Sea, Train and Road or by Flight.
By Sea: Reaching Denmark is possible by ships. Port in this country is connected through Sweden, Poland, Norway, Germany, Iceland and UK.
By Train: Yes, reaching Denmark by train is also possible from neighboring countries like Sweden and Germany. Direct train from Hamburg (Germany) and Stockholm (Sweden) are easy to find.
By Road: Cars and bus runs from Germany to Denmark and are convenient rides.
By Flights: You can reach Denmark by the means of Flights. From all over the world people come to Denmark whether direct or by connecting flights.
For more information please visit: www.gov.uk or en.coronasmitte.dk
How to immigrate to Denmark
Denmark has categorized the countries depend upon covid-19 risk in red, orange and yellow. Generally it is impossible to enter Denmark from a country in the red zone. For citizens from orange zone Danish authorities allows them to enter with some restrictions.
New rules will be applicable to all citizens of foreign countries who are not residents of Denmark and who have gotten a residence permit or right to reside here under the Danish Aliens Act.
If you want to visit Denmark for a short period of time and if you are from a country with visa requirement then you should have a visa and if you want to stay for a longer time then residence permit is must. You can apply for a residence permit.
Visas can be granted for various purposes. You can apply for it as per your requirement such as tourist visa, business visa, visa for cultural visit, work visa or you are an EU/EEA citizen.
Click here to know all about  Denmark Visas –  How to obtain Visas, Work Visa etc. 
People
Denmark has seen a steady increase in immigration over the past 30 years, with the majority of new immigrants originating from non-western countries. Denmark's culture and society stem from a long history and ethnically homogeneous people. In Denmark, culture can be described by these aspects of Danish life – politeness, simplicity and equality. Culture plays a big part in the life of Danish people as you will see in the way they greet people politely.  They are also very respectful of other people's privacy. The Danes rarely hide their opinion as they are open and honest.
Most immigrants in Denmark have come from Poland. Second and third largest number of immigrants came from Syria and Turkey respectively. People from neighboring country like Norway also come to Denmark as immigrants, which is the only Nordic country from where people have come here this year.
For more info please visit: www.statista.com
Job offers in denmark
If you want to stay longer than three months in Denmark then you must fulfill the requirements for an EU residence certificate, which means you need to get a job offer. The certificate of the job offer gives you the ongoing right to live as long as the conditions by which you obtained the certificate remain valid. To get a job in Denmark some tips can be useful such as learning Danish language.
People may think if English speaking is enough but if you are able to understand and speak Danish would be a perk.
Get a Danish diploma
Apply for a residence and work permit
Join expat groups through online
Register CV at their CV Bank.
Jobs in Denmark don't pay too well, but are easy to get, especially for Men in big cities like Copenhagen. So if you speak English and have a job skill you will get a job. There are companies who use English as their first language, and will allow you to work in Danish offices without speaking Danish.
Jobs like pharmacists, dentists, doctors, medical consultants, energy and electrical engineers, civil engineers, Educational consultants, IT and healthcare personnel's are in demand. If you are one of these you can get job easily as Danish work force is currently facing shortages in these areas.
Unemployment Rate
In March 2020, since the corona virus outbreak the unemployment rate increased up to 5.2% till May 2020. However the unemployment rate had decreased by 4.2% till April 2021. In Denmark, the unemployment rate is measured by the number of people actively looking for a job as a percentage of labour force. In July of 2021 the unemployment rate in Denmark was 3.8%, unchanged from the previous month of June of 2021. It is the lowest job rate since February last year, as the number of unemployed people decreased by 513 to 108,538. Still,  the number of unemployment in June was 5,770 above the level February 2020, the month before restrictions were imposed due to the corona virus pandemic in Denmark.
Economy of Denmark
Denmark's per capita gross national product is among the highest in the world with developed social services. Denmark supports a high standard of living. Economy is based on service industries, trade and manufacturing. Only few people are engaged in agriculture and fishing. Soil is Denmark's very important raw material just as well educated labour force. On more than half of the land crops like cereals, barley and wheat are cultivated and has a large percentage of total grain harvesting. As well as sugarcane crop. The areas where soil is less fertile like western Jutland, crops like oats, rye, potato and turnips are cultivated. Same as fishing industry as Denmark is the among the largest exporter of fish and fish products.
Small enterprises are assertive. More than half of the net national income's account is kept by private sector expenditures, in the mixed welfare state economy of Denmark. The Danish government does not have commercial and industrial income therefore health and social services, education, economics affairs, foreign affairs and national defense system are funded by the public expenditure.
Denmark has been a member of the European Union since 1973 with its modern economy well integrated into the global marketplace.  According to the 2021 Index of Economic Freedom, Denmark is placed on the 10th position with a score of 77.8 with a decrease of 0.5 percent, primarily due to decline in labor freedom.  The index ranked Denmark in the 5th position among  the 45 European countries which is over and above the regional and world's averages.
Renting and buying of real estate
Buying
Buying a property is a huge deal for most of us. Better option is to rent a property in Denmark where it's not easy to buy a property. The Government of Danish Ministry of Justice permits buying property in the following criteria:
Have previously resided in Denmark for minimum five years.
If you are an EU national working in Denmark!
In case you are a non-EU national, and has a valid residence or business permit
Hiring a Lawyer for Real Estate becomes more convenient as the transaction cost is very low in Denmark
Visiting housing fairs where you can have direct conversations with real estate agents will be very useful. Housing fairs are very common in Denmark and is a good idea to visit prior to buying a property.
If you belong to an EU national or an EEA Companies registered within EU or EEA Member State which have or will set agencies or subsidiaries and will give services in Denmark can purchase property but under specific conditions without getting permission from the Danish Ministry of Justice in Denmark. In all the cases where EU and EEA nationals and a registered company willing to buy property must contact to the Department of Civil Affairs which works under the Danish Ministry of Justice.
For more information please visit:um.dk
Renting:
To get a property on rent, hiring a real estate agent or a broker would be helpful mostly in rural areas.
Updated information of property available on rent is available on property dealer portals. Searching online property on rent is also convenient as it will save high broker fees and time you would otherwise spend.
It is possible to rent a furnished or unfurnished property on short term/long term basis. It is a good idea to opt for a furnished apartment for a long term basis which is commonly preferred.
Usually the rental property is not negotiable however if you have a local friend who may help you negotiating the rent with the landlord.
For more information please visit: wise.com
Climate
Winter: Denmark's climate in winter is very cold. During this time weather is cloudy and rainy as well. The average temperature in winter is -5˚C to 4˚C. December to February are the coldest months.
Summers: During summer, weather is cool in Denmark  with average temperature from 15˚C to 17˚C. It is quite rainy in summers and gradually increases towards the end of summer. Warmest month is July in the whole year.
Autumn:The autumn in Denmark is often windy and rainy from September to November. In October and November, the streets are covered with golden leaves and the air is filled with pleasant smell of fresh earth. Usually the condition between a continent and an ocean means that the weather is often unstable just as it is in Denmark. The temperature fluctuates from 3˚C to 17˚C.
Spring: Spring in Denmark starts from the end of March and continues till the month of May. The average temperature is from 5˚C to 16˚C.
As Denmark is situated in northern location, there are variations in daylight as seasons come. During the winter days are short comparatively to summers. In winters sunrise happens around 8:45 am and sunset around 3:45 pm (standard time) and in summer, days are long with sunrise at 4:30 am and sunset at 10 pm.
For more information please visit: seasonsyear.com
Languages
Danish is the official language of Denmark. Several languages are also spoken throughout the country. Danish people learn to speak, read and write English from a very young age. Among the population of Denmark 90% people speak English as second language other than Danish.
Traffic
In every country there are traffic rules which you must follow. If you are planning to visit that country it is good to be familiar with those rules before you walk the streets.  Some standard basic traffic rules in Denmark are as follows:
All driving traffic must use right side lanes in Denmark.
Motorcycles and cars should use low beam light.
While turning indicators must be used.
Unless signs show other speed limit, limit should be less than 40 km/h in towns, less than 70 km/h outside towns.
Bicycling is a primary form of transportation in Denmark. In any season you will see people on bicycles on their way to shop, work or social gatherings. Phrases like 'Bike is best friend of a Dane' are common among Danish people. A network of bicycle lanes is provided in most of the big cities of the country. For more information please visit: www.tripsavvy.com 
Currency
Danish Krone is the official currency of Denmark. Krone in Singular and Kroner in plural, just as øre is single and ører is plural. 1 krone is subdivided into 100 øre. Sign 'kr' and ISO code 'DKK' is commonly used.
Altogether there are 11 denominations of the krone, with the smallest 50øre coin (half of a krone).
Notes: 50kr, 100kr, 200kr, 500kr, 1000 kroner
Coins: 50øre, 1kr, 2kr, 5kr, 10kr, 20 Kroner.
Payment Transactions
In Denmark payments can be done through: Cash / Cheque / Debit or Credit cards / online transactions (Mobile or electronic bank transfer)
Online payment methods are:
Master Card / American Express / PayPal / Mobile Pay / Trusty and Visa (Dankworth), etc.
For more info please visit: www.about-payments.com
Cost of Living in Denmark
Living in Denmark is expensive, and the cost of living is high as per European standard. However, the relatively high salaries and high quality of life tends to balance the cost of living.  Local trains and buses are affordable than taxies. Cycling and walking to work is also a good healthy option as cost of buying a car and petrol is high. The cost of petrol is DKK 13.465/liter as on 11th October'21. Local produced food items and seasonal goods are less expensive than imported food items.
Dining out, utilities, petrol and other necessary expenses are pricey in Copenhagen, the Capital city of Denmark. Copenhagen is considered as one of the most expensive cities in the world. Not all places in Denmark are as expensive as Copenhagen. The cost of living depends upon the number of family members and one's lifestyle.
Here is a glimpse of the average cost of living depending on the number of members in a family
One person per month (including groceries) – Approx. 7,000-8,000DKK
Two person per month (including groceries) – Approx. 14,000-15,500DKK
Four person per month (including groceries) – Approx. 25000-26,000DKK
For more info please visit: wise.com
Apartment Rent
Rent is expensive here. For example Copenhagen is one of the expensive places and has high prices. Rent also varies from city to city. Rent is affordable in other cities and has low rates compared to big cities. It depends on number of the family members and your way of living.
Average Basic Cost of Living:
Copenhagen:
1 BHK flat in city: DKK9,850
Meal for 2 in mid range restaurant: DKK650
Transportation (Monthly pass): DKK500
Arhus:
1 BHK Flat in city: DKK7000
Meal for 2: DKK600
Transportation (Monthly pass): DKK380
Aalborg:
1 BHK Flat in city: DKK5200
Meal for 2: DKK550
Transportation (Monthly pass): DKK400
For more info please visit: wise.com
Taxes
Denmark's taxation consist a system of direct and indirect taxes.
For more info please visit: www.investopedia.com
In Denmark an average Dane pays around 45% tax to the state government and their municipality. This in turn increases the income and wealth of Denmark at 28.9% of GDP in 2019.
Foreigners in Denmark can pay upto 32.84%, gross tax on cash payments, company car, telephone and healthcare insurance. Other income is taxed at ordinary tax rates.
Public sectors of Denmark are used by locals and foreigners in some way and all the citizens must pay for it. Funds generated through taxes are used to pay for healthcare and education system, state pension, welfare benefits, etc. The higher income you get, the more taxes you have to pay. Countries other than Denmark pay less tax but in return they have to bear the expense of school fees, hospital bills, etc. Danish system has Tax Minister, Ministry of Taxation and Laws for Tax.
For more info please visit: skat.dk
Health Insurance
Denmark has good public health care system which is free and covers your expenses on a large scale, such as it offers doctor's consultation and treatment without any other cost consisting emergency wards and public hospitals.
If you work in Denmark, you are already under Danish health insurance system. The only thing you have to do is to register yourself and get health insurance card which is also known as "yellow card" or "sundhedskort". After two weeks since you have registered, this card you will get on your address in Denmark. The health insurance card is available at the citizen service centre which is called as "borgerservice" in the city you are staying or willing to stay. If your family members are also moving with you here, then they are also covered under the Danish health insurance and will get their "sundhedskort".
Carry your card always as necessary if you want to visit the doctor. The average cost of health insurance in Denmark is around 130DKK per month or 1,560DKK annually. The price fluctuates as you get older.
For more information please visit: lifeindenmark.borger.dk
Important addresses
Health Care System:
Udbetalling Danmark,
Kongens Vænge 83,
400 Hillerød,
Denmark,
Tel: +45 70 12 80 81
Ministry of Foreign Affairs:
Asiatisk Plads 2
DK-1448
Copenhagen
Østerport Metro Train Station:
Oslo Pl. 8,
2100 København Ø,
Denmark
Grøndal Train Station:
Godthåbsvej,
Grøndal Torv 173,
2720 Vanløse,
Denmark
Consulate of Liberia in Denmark:
Bredgade 30,
3, 1260 København,
Denmark
Tel: +45 39 62 12 00
Royal Embassy of Saudi Arabia:
Lyngbyvej 20,
2100 København,
Denmark
Tel: +45 39 62 12 00
Consulate of Estonia:
Prinsensgade 15,
9000 Aalborg,
Denmark
Tel: +45 96 30 80 80
Summary
Denmark is one of the best countries to live, work or study. This country is so many people's dream to live and work, as it has pollution free environment, better architecture, rich culture and one of the best education and healthcare system. Here people are friendly and fun loving. Also crime rate is very low here.
Denmark has four beautiful seasons Autumn, Summer, Spring and Winter with beautiful scenic views. Unemployment rate is low compared to the other developed countries in Europe. Jobs are easy to get, if you have specialization in a specific field. Denmark's visa is easy to get as it has smooth visa process. Denmark's economy has set a good example for any other country in European Union as Denmark has ranked 5th among the 45 European countries and the score is above all the regional and world averages. Renting and buying is not time consuming anymore as the information is available online. All the addresses are easy to find on the internet.  At the same time it is an expensive place to stay. Big cities like Copenhagen, Alborg and Arhus are pricey. Prices are low as you move towards small towns and village areas compared to the big cities. But as we all know "The Best Things In Life Are Actually Expensive".
Moving to Denmark
Compare the costs and save up to 40% on your move. Within just 1 minute you can get the 5 best offers from over 1,000 professional international moving companies here for free. Over 200,000 emigrants have successfully used this service to date.
Translation Of The Documents
With Lingoking you can have all documents (such as driver's license, birth certificate, marriage certificate, B2B and other categories) translated into the local language (or vice versa) quickly and inexpensively. The following link will take you to the selection page: Calculate the price for your translation