Why Norway Could Be A Good Choice For Immigration
The Kingdom of Norway is the westernmost country in the Scandinavian peninsula, made up mostly of mountainous terrain. Nearly all of its only 5.3 million inhabitants lives in the south, surrounding the capital, Oslo. Norway's coastline is made up of thousands of miles of fjords, bays and island shores. The untouched nature and charming landscapes inspire every traveler.
In Norway, the proportion of foreigners in the total population at the beginning of 2018 was around 10.7 percent. The Norwegians are a rather reserved and calm people. In rural areas, contacting locals can be slow due to their mentality. Nevertheless, Norwegians are straightforward, even if they are initially skeptical about immigrants.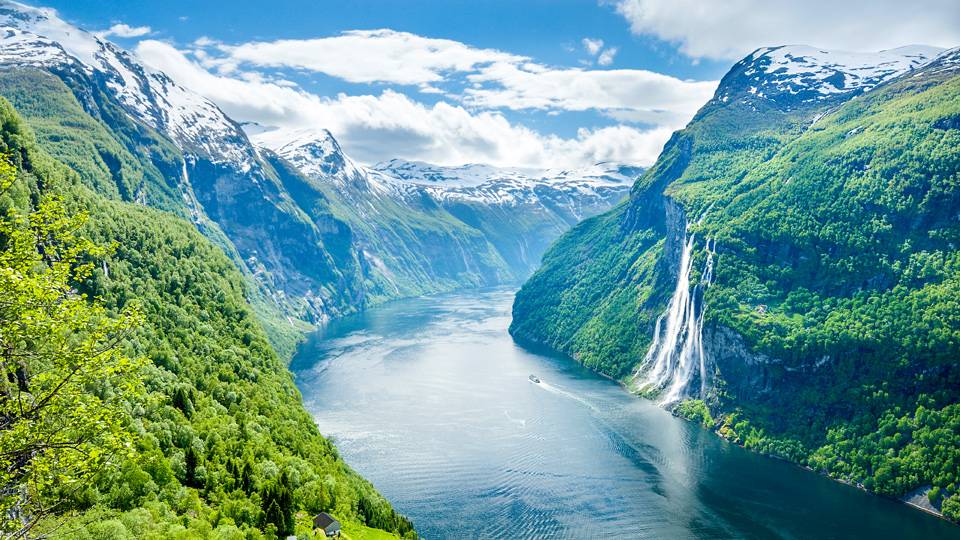 The Following Factors Speak For An Immigration To Norway
Highly respected Citizenship
High Quality of Life
Very good for Green Living
Very good for Raising Kids
Very good for Women
Open for Business
Easy to Find a Job
Good Entrepreneurship
Norway has low crime & high literacy rates. It is a safe country but when you start residing here it feels like the country is taking good care of you. Education and health care is free. If you are an unskilled person then also Norway pays you well for your work as long as you work hard to learn the language.
Traveling information
You can reach Oslo by flight or by train. Oslo International Airport is the main central airport. Oslo is also the main railway station for all trains coming into the country. You can find regular trains till Oslo from neighboring countries like Sweden (Stockholm) and Denmark (Copenhagen). Norwegian State Railways (NSB) offers train service from most of the Norway and from Oslo to Gothenberg.
Information about the tickets and schedules like prices and services are available at the website vy.no, Tel 61 05 19 10 and at the train stations in Oslo. From outside Norway, call [+47] 61051910.
There are several flights to Norway from cities around the world including places in Europe. You can also travel by boat, bus or car. All the larger cities and towns have airports offering international as well as domestic flights. Most of the train journeys are overnight. After arriving in Norway, it is easy to roam and experience the country further by train.
Norway has borders attached to Sweden, Russia and Finland. You can arrive here also by car. When you enter the country there are custom checks in place. Make sure passport and other essential document are with you while entering. Full passport control checks are going on, on the Norweigan-Russian border between Borisoglebsky and Storskog. Roads to Norway include route E6 which goes through Helsingborg, Malmo and Gothenburg in Sweden & route E8 through Vaasa, Turku and Oulu in Finland. For more information please visit: visitnorway.com