Internet and mobile phones worldwide with a Global SIM card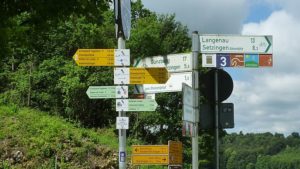 Many know the problem with the cell phone. You're going on vacation and the SIM card from home doesn't work. The problem can now be easily solved, even before the trip, with a global SIM card. There are even SIM cards that work in many countries around the world. So you don't need several, often just one – internet and mobile phones worldwide.
Choosing The Right Global SIM Card
There are a number of different SIM cards available for most countries in the world. In order to be able to offer the best possible offers, travSIM also offers SIM cards from various networks and partner networks. If you are not sure what is the best solution for you, just ask customer service. You can access the offers via the following banner .
One Size For All Device Types
travSIM usually only delivers the Triple Cut / 3 in a SIM card. That means they are available in the sizes Standard, Micro & Nano. Perfect for all mobile devices, Android and Apple smartphones & tablets as well as laptops, UMTS sticks and mobile WIFI. The installation is very easy. At travSIM there are instructions and videos for this.
Low Prices & Cost Control Through Prepaid SIMs
No roaming, worry-free, complete cost control, just a prepaid SIM card. Lowest tariff through local tariffs. Data packages & very cheap international tariffs. Fully customizable option for your needs and requirements. Please click on the following banner.