What do you need to have with you when you emigrate?
You have followed the step-by-step program on this page, decided on a destination country, informed yourself about all the important things from immigration conditions to job opportunities and made all other preparations for emigration. Now it's time to prepare your move. For an overseas move with all your household effects, you need to find a suitable forwarding agent that ships everything on time. At this point you will already have to ask yourself the question: What should be in the container and what should and should I have with me on my trip to my new home? To make it easier for you to pack for the trip, you will find a small packing list with important information here.
I pack my suitcase and take with me: knowledge
Knowledge may be an unusual item on a packing list, but it's one of the most important. During your preparation, you already gathered extensive information about the country, its bureaucratic hurdles and the necessary precautions for emigration. With the information overload, it is important to remember all of this information before packing. Because which documents you need and which clothes are necessary for your first days in the hotel depend to a large extent on your destination country. Therefore, the following list does not claim to be complete.
Documents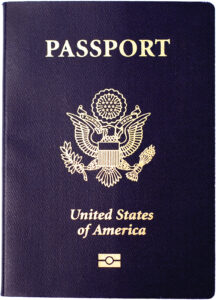 It is best to keep all important documents for entry and for on-site processing in a folder in your luggage. It is better to have one copy too many than to run the risk of important documents still being shipped across the sea in the container.
Passport / ID card
visa
Credit card
Proof of international health insurance
Hotel records
Vaccination certificate (especially important in tropical countries)
Shipping documents
Lease or the like
Packing list forwarding agent – "Goods to follow" (when moving to America, for example, this is important for customs)
Medication
When packing, keep in mind that medicines are not as easily accessible in some countries as they are in ours. If you take medication regularly, you should find out beforehand whether these are also available in your new home and stock up on the medication in question, if possible, with a supply for several weeks. Especially if you move to a tropical area, it is important to consult your family doctor in good time.
Headache pills
Something against diarrhea (European stomachs sometimes need some time to get used to Asian cuisine, for example)
Etc.
clothing
When it comes to clothing, you should of course be guided by the circumstances of the destination country. For example, if you move to Canada in the winter months, it makes more sense to create space for warm weatherproof clothing in your luggage. A reliable winter jacket is more likely to come in the suitcase than a bikini.
Electronic equipment
Remember: standards for electrical devices are sometimes quite different around the world.
Cellphone
Laptop
Socket adapter
External hard drive
Hygiene products
In African countries like Tanzania, feminine hygiene products are often harder to get and very expensive or different from what you might know from Europe. In countries where this is not the case, we advise you to pack sparingly here. Shampoo, shower gel and Co. are sure to be found in every supermarket in your new home. Unless you need very specific items.